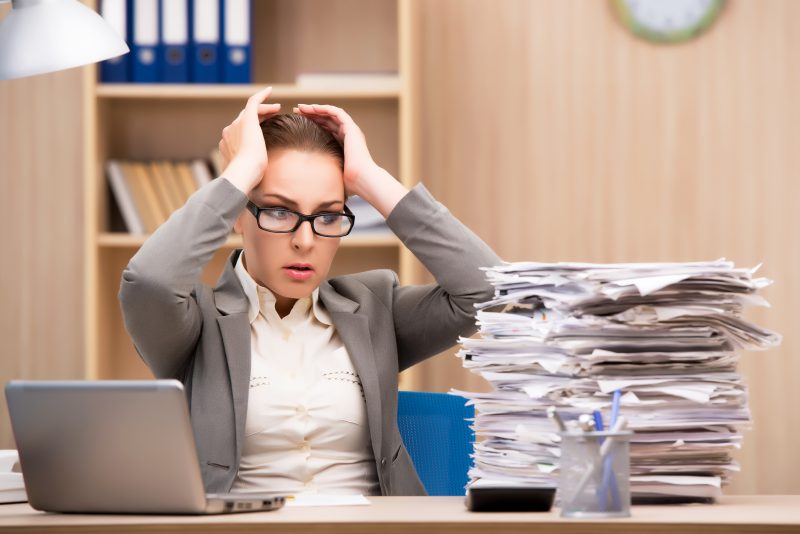 31 Jan

3 steps to boost sales team productivity

Sales team productivity. No matter how great your products, no matter how ubiquitous your brand, your business will underperform without it. And no matter where the inefficiencies in your sales cycle lie, staff morale will suffer.

So if your sales team is being held back by ineffective processes and unclear priorities, there's no better time for change than… right now. Here are our three steps to improve sales force productivity for your business from today.

1. Measure, measure, measure

Some businesses can bramble along without formal measurement practices in place. But when push comes to shove, why risk it?
There are countless ways to measure productivity. But ultimately, unless you have the right data at your fingertips, your measurement attempts will be just as inefficient as the inefficiency you're trying to measure (ironic much?).
Performing analysis, producing reports and deriving business intelligence should not be a burden on your valuable time as a manager. You need to be able to simplify complex data in an instant so that you can make important decisions rapidly.
(That's what the VIPS Smart Data Service and Daily Sales Dashboard applications are all about.)
Sample VIPS Daily Dashboard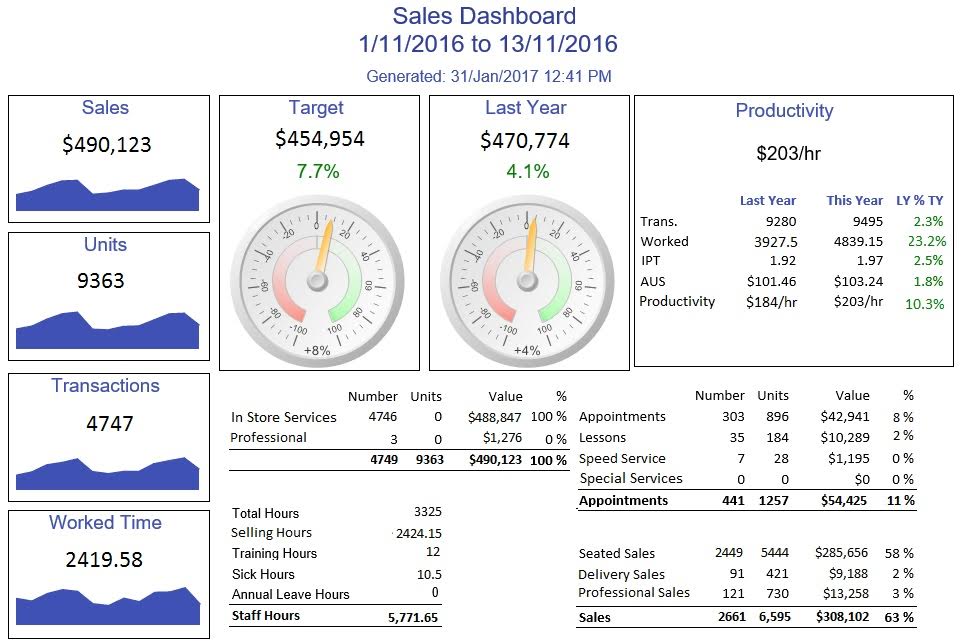 Sample VIPS Employee Dashboard

2. Set clear expectations – on all fronts

You may already set financial targets, but do you set productivity targets too?
Productivity targets include non-financial goals that help keep sales consultants focused and on track. Examples might include the number of hours spent on core selling activities per day or customer-facing time per week. Both these metrics will help sales consultants plan and spend their days as efficiently as possible.
Setting clear expectations on all fronts is simply about good leadership. You need to be as specific as possible with your team members about how their time should be spent and where their priorities must lie.
For instance, if you lead a team of in-store consultants, they may already know the importance of setting up promotional displays to standard, keeping the store clean and counting stock accurately. But do they know (with utmost clarity) that the moment a customer steps into store, that customer is now their number one priority?
3. Embrace automation and invest in proper tools

Once you know your sales consultants are spending too much time on paperwork and other non-sales-critical tasks, you need to reduce it – head on. (If your sales team is 'typical', less than one third of your consultants' time is going to core selling.)
The key is to determine exactly where the bottlenecks in your sales workflow exist and automate them as much as possible.
For example, are your team members:
Setting up in-store displays efficiently and accurately from the word go?
Or are they wasting time on emails and phone calls until they finally get it right?
Able to access important training documents quickly and easily?
Or is your admin team spending hours printing, collating and posting documents to stores?
Able to enter customer orders on the spot?
Or are they filling out paperwork after the fact?
But remember: there's no value in simply telling your team to be more productive unless you give them proper tools to make it happen. Take steps to automate activities with specific tools and technologies – that often already exist – to address them.
For example, if inefficient travel routes are a productivity drain on your mobile sales team, the VIPS Field Tracker and VIPS Next Call Navigation applications will help banish wasted time on the road for good.
To learn more about how to help your sales consultants spend more time selling and improve your business' productivity measurement practices, call VIPS today on 1300 788 801.