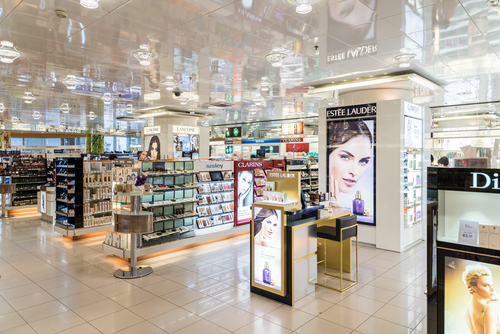 17 Mar

Are customer files cards gathering dust under your beauty counter?
How effective is your cosmetics business when it comes to building quality customer databases? 
If you're like most we come across, your data collection processes are manual, slow and unreliable.
The age-old 'file card' is good in theory, but not in practice. Customer details are rarely forwarded to Head Office in a timely manner. And shamefully, customer cards often gather dust under the counter – never finding their way to your central database at all.
Why customer intelligence is so important
Capturing customer details and profiling individual characteristics, preferences and purchase behaviours has always been a focus for astute brand managers and marketers. That's nothing new.
But in today's digital marketplace, the opportunities to leverage customer and sales data are greater and more powerful than ever before. Just some examples:
Customer-focused promotions
Say goodbye to generic offers and initiatives
Strategically timed SMS and email communications
Get their attention when they're most receptive
Highly tailored messages, product suggestions and up-sells
Show your customers that you understand them and increase customer lifetime value
But the benefits are not limited to future sales and promotions. When your on-the-ground sales consultants have powerful customer information at their fingertips, an entirely new customer experience will result.
Just imagine…
'Hi Monqiue. Welcome back to Professional Beauty. I can see you're a big fan of our double lash mascara. Is it time to stock up again?'
'Hi Wendy. Welcome back to Professional Beauty. I noticed that you've got a Peach Lip Gloss on backorder. Let me go grab that for you.'
'Hi Brenda. Welcome back to Professional Beauty. I can see that you've spent $400 with us in the last 3 months. Did you know that if you spend another $100 today, you'll receive this special gift pack?'
So what's the answer?
In direct response to these challenges and untapped opportunities, VIPS has created two applications.
1. Customer Registration:
This tool allows your sales consultants to enter customer details at the beauty counter using iPads. (Customers may even prefer to enter their details themselves.) It allows you to:
Collect whatever data you wish (e.g. name, email, mobile number)
Build an accurate customer database effortlessly
Access individual customer profiles at any time
Export data for email and other database promotions
Integrate with your existing CRM
Generate insightful reports at a single touch
2. Product Scanning by Customer:
Using the iPad once again, this tool allows your sales consltuants to retrieve customer profiles and scan products at the point of purchase. Product sales are therefore recorded against that customer for future use and intelligence. This will allow you to:
Track the customer journey – at the global and granular level
Determine the typical spend per customer, per product, per annum etc.
Study customer behaviours, and trends to inform future strategies
Enhance customer relationships at the counter and increase foot traffic conversion
To learn how to ramp up the targeting power of your marketing programs and enhance your brand experience in the department store, call VIPS today on 1300 788 801.