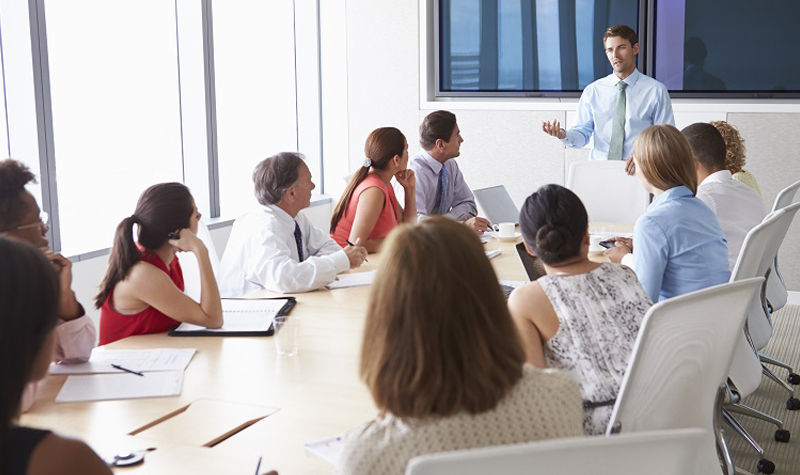 17 Aug

Making the case for mobile enterprise apps

For many big name brands and companies, any type of change is difficult to get off the ground. Whether it's embracing the digital revolution or kick-starting a switch in strategy – every organisation needs a charismatic change-maker to hit higher and reach further.

Changing the way things have always been done can be slow. Executive teams are generally cautious about signing off on big investments. And no-one is eager to stick their neck out when the perceived risk is high.

But organisations that stand still won't stay on top for long.
What exactly is a mobile enterprise application?
Mobile enterprise applications can go by many names.
But put simply, they help businesses do things faster and better. They slash time and costs by helping staff tick more boxes on to-do lists each day. They also provide instant insight into complex data – and make conveying these insights at scale a breeze.
Importantly however, mobile enterprise applications come in two forms as coined by technology research company, Ovum: Hero apps and Soldier apps.
Hero apps are used company-wide for purposes such as recording company expenses and booking meeting rooms.
Soldier apps on the other hand (such as those provided by VIPS) are highly targeted. They solve a specific pain point at low cost and risk to your business. They are also quick and easy to implement – which is why executive teams love them.
How to make a compelling case
When building your business case for a new way of doing things, you want to weight the scales in your favour. Here's how.
1. Make it clear and concise
No one wants to read a gothic novel of a business case that's also confusing and disjointed. Invest time into writing your business case so that you are confident of its clarity and conviction. Use simple, succinct language – and try to avoid technical jargon.
Make it as easy as possible for management to read and understand your proposal. And remember, don't rush it. We generally only get one chance to be heard. So make it count.
2. Pre-empt objections
When tackling problems, healthy back and forth makes for more robust outcomes. Anticipating the doubts that senior management might voice can go a long way to substantiating your case.
Here are some objectives you might encounter and how you might go about addressing them.
Our current processes and computer programs work fine. If it ain't broke, don't fix it.

 

Think about how many teams, departments and directors use your current set of computer programs. Shaving 20 minutes off one daily task (such as receiving and processing customer orders) might not seem like much. But 'minor' efficiencies multiplied by thousands of people could save you hundreds of thousands of dollars.

I don't see why mobile enterprise apps are the answer. Our different programs serve different purposes.

 

Having one interface style across all your software increases usability. If staff members are intimately familiar with how to complete tasks on one app, they can easily apply that expertise to other apps.

Businesses keep a sharp eye on potential threats in the marketplace. With the introduction of Soldier apps that address new challenges, you can get your team up to speed – fast.

Can mobile enterprise apps really give us a competitive edge?

 

Soldier apps are great for collecting data from multiple sources – whether that's customer activity, stock levels or staff performance.

The faster we can analyse large amounts of data, the more time we can spend testing and tweaking existing strategy.

Mobile enterprise apps can also get all staff on the same page. Different departments being trained together can increase the collaboration across teams and functions – resulting in more insights and breakthrough moments.
 3. Think strategically. Present the bigger picture.
You will want to consider a number of factors when presenting the return on investment for your mobile enterprise applications. Here are some examples.
How many staff members will it help?

If it saves a small amount of time but is used by many in your business, the numbers will stack up.

Is there the potential to re-use the data collected in other areas of the business?

If your technology is able to collect business intelligence at the source (as VIPS does), it can be consumed and shared by many within the company – offering a greater ROI.

How often will people use the applications?

You are likely to see a return much sooner by automating daily tasks.

Can all parts of the business benefit from the increased collaboration?

Standardising collaboration methods across all departments allows all employees in your business to be on the same page.

Can manual tasks be easily identified and simplified using the mobile business applications?

Asking your employees what processes are the most painful can result in quick wins and lead to more ideas being suggested.
4. Communicate the ROI. Using numbers.
Wherever possible, do the calculations to make it as easy as possible for your executive team to assess your business case objectively.
Below we have applied the hard data of two popular VIPS applications to illustrate how easily this can be done.
VIPS Field Resource Library

What is it? 

This application allows you to distribute electronic documents to your field team in a flash. Staff can then access everything they

need from their smart device at any time.

How much does the app cost? 

The app costs $6.50 per user per month. So if you have say 50 stores, your annual cost would be $3,900 (50 x $6.50 x 12).

What's the cost of doing it the old way?

 If you send out 10 documents a month to your 50 stores, at say $9 per unit (to print, collate and post), the annual cost to your business would be $54,000.

What is the saving? 

$54,000 – $3,900? = $50,100 pa

VIPS Out of Stocks App

What is it? 

This application helps your field workforce send stock orders to head office – quickly and easily.

How much does the app cost? 

The app costs $6.50 per user per month. So if you have say 50 stores, your annual cost would be $3,900 (50 x $6.50 x 12).

What's the cost of doing it the old way? 

If your team checks stock in those 50 stores once a week (at say $15 per check), that cost will add up to $39,000 a year. Add head office costs to the equation ($6,240 to collate, enter and report) and the cost to your business would be $45,240.

What is the saving? 

$45,240 – $3,900 = $41,340 pa
Are you ready to take your business to new heights?
While there are many paths to commercial success, Soldier apps are a sure-fire way to get there. In fact, they're the secret weapon of choice for many brands you know and love.
As the numbers show, mobile enterprise applications pay for themselves in no time – many times over. Your only challenge is to demonstrate this. With conviction.
To learn more about how Soldier apps can help your organisation do things faster and better, talk to VIPS today.