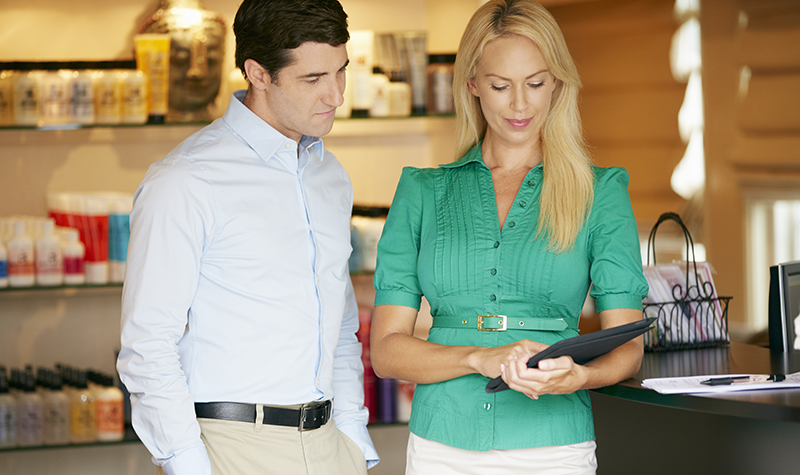 15 Dec

How to master customer experience at the beauty counter (and beyond)

Branding? Product quality? Celebrity endorsement? What makes a beauty brand truly stand out? And more importantly, what's the extra something that can give your brand the edge it needs – with bigger sales and richer customer databases than you ever thought possible?

With the flash and flurry of e-commerce and online media, it can be all too easy to gloss over a key element of your customers' buying journey: the in-store experience.

Here are two ways top beauty brands maximise their point-of-sale.


Standardise and elevate the in-store environment
Once your customer steps into the store (or up to your beauty counter), the magic must begin. And whether it's their first time or their twentieth, your aim should never change: to entice, delight and engage.
Your store and counter layout, visual displays and each aspect of your promotional signage should be carefully considered by your marketing and operations teams.
And if your brand operates in multiple stores and geographical markets? Consistency is king.
INSIDER TIP: Implement systems to help you achieve instant visibility and 100% quality assurance across every store, counter and POS display – guaranteed. And guess what? There's an app for that.
Empower sales consultants to achieve more
Your sales consultants are the life-blood of your brand. They hold the power to get your customers either raving about your products – or venting frustration and talking with their feet (out the door).
They're also the final stepping stone to getting that next sale across the line. And the next. And the next.
So you'd be well aware that sales consultants with exceptional product knowledge plus an innate knack for selling can be a rare find.
That said, there's no question that territory and brand managers can do more to support sales consultants and boost incremental sales at the counter – while also maximising the lifetime value of each and every customer.
With the right training and technology in place, you can raise the bar across the board in an instant.
It's all about empowering your consultants to:
•    Identify customer needs quickly and effectively
•    Direct customers toward the right products for them
•    Drive awareness of other products in your range
•    Capture customer details effortlessly for future targeted marketing
INSIDER TIP:Capture customer details in-store every time – as a structured and prescribed step in your sales process. It's all about delivering tangible value on the spot. Then keep your brand top-of-mind by providing value through ongoing online touch points. There is an app for that too – ask us more.
To learn how we can help you maximise sales and brand value at the counter, talk to VIPS today.